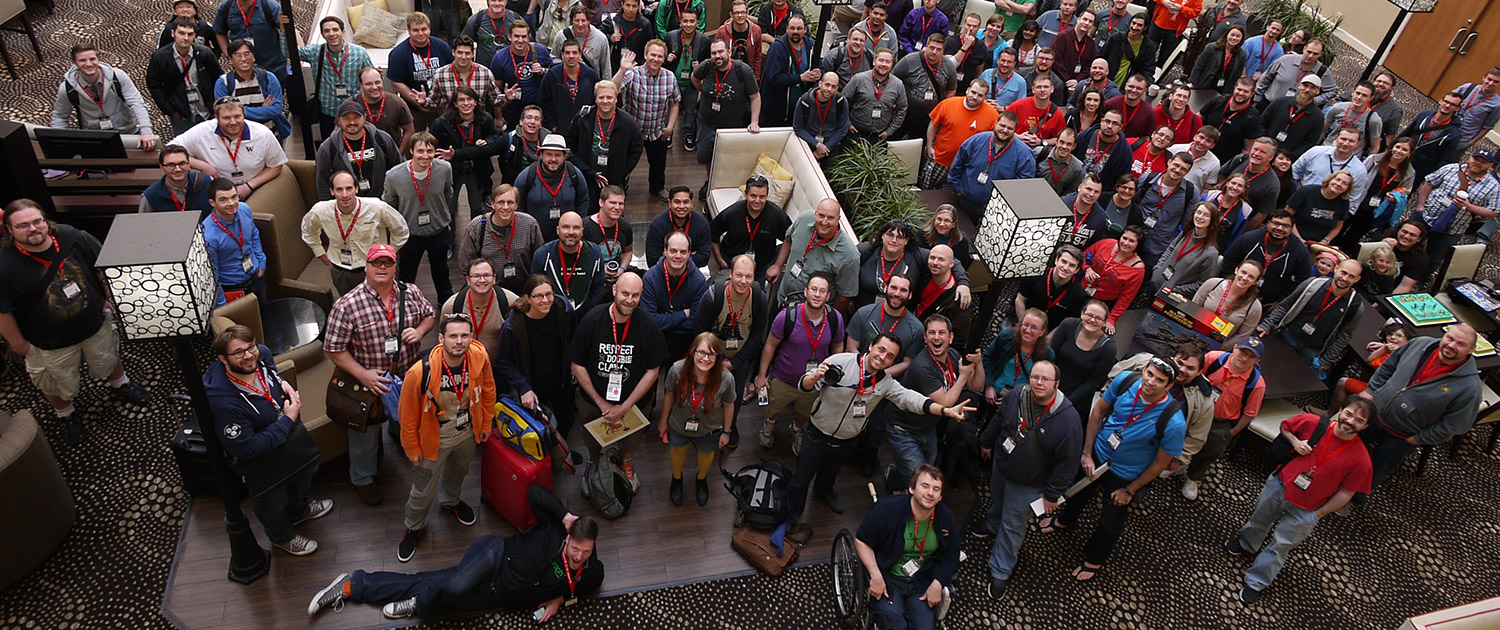 This week, I'm attending php[tek]. This is my seventh php[tek], and the first I've attended not as a speaker. It's one of my favorite conferences, and I didn't want to miss its first year in a new city: St. Louis. As we gear up for the eleventh php[tek] conference, I thought I'd list my seven tips for getting the most out of your php[tek] experience.
Hang out in the evenings, after the conference sessions.

php[tek] is known for hosting events in the evening, from video games and board games to hackathons. Make sure you you stick around and take part. One of the best features of PHP is its community, and taking part in the events following the day's conference sessions is a great way to build relationships in this community.

After the conference events, follow folks to the bar.

Do you have to be a drinker? Nope. There's much more to a bar than drinking. In Chicago (Rosemont), php[tek] had Shoeless Joe's, a nearby sports bar, where attendees would congregate each evening following the conference activities. In St. Louis, I don't know what that place will be, but I'm certain there will be one. This is where relationship-building continues. There's so much that can come from these relationships—friendships, business opportunities, mentors, and more!
</div>
php[tek] has been a cultural event in the PHP community over the last eleven years, inaugurating many community memes and launching many community projects. Over the years, we've started a Terry Chay Fuck Counter; hosted PHP internals meetings; started the PHP standards group that morphed into the PHP-FIG; held sessions on community leadership and panels on running user groups; created numerous unseemly, alliterative names for our favorite local sports bar; drank lots of root beer; held summits on mentoring, mental health, and open source; experienced Ed Finkler's first presentation on "Open Sourcing Mental Illness;" exposed the PHP Bard; and much, much more.
The last nine years in Chicago have been amazing for php[tek]. I can't wait to see what St. Louis will bring.